(Hat tip to "Exile", who admits "I realize I am being petty pointing out the pettiness and shallowness of AP"): Blurb accompanying an Associated Press media photo for media distribution yesterday (photo was of official cheerleaders at the Olympics and was to accompany a story about the cheerleaders):
Cheerleaders entertain fans during the Germany and Switzerland Turin 2006 Winter Olympics men's ice hockey game Sunday, Feb. 19, 2006, in Turin, Italy. The official cheerleaders of the Winter Games just can't seem to enertain the spectators . They're not very good. Ranging in age from 15 to 26, the Italian women were hired to entertain audiences at each Olympic venue. And they practiced for four and-a-half months. For what is not evident. . (AP Photo/Gene J. Puskar)
Nice! And note the typos, and the contradiction. For example the opening sentence says that the "Cheerleaders entertain the fans". The next sentence says they "just can't seem to enertain the spectators". So it's clear then.
Maybe "entertain" and "enertain" are two different words rather than just a typo.
In the full article (editorial/review/opinion/bitch-slap) the writer, Deborah Hastings, AP National Writer, shows her own stupidity by forgetting that the cheerleaders aren't partisans, but are there to rouse the international audience generally (in contradistinction to the liberal media, which is partisan and is there to cheerlead and rouse liberals everywhere).
[…] And during Canada's 16-0 victory over Italy, the biggest rout in Olympic women's hockey history, the Italian cheerleaders popped up from their seats on the stadium steps and rejoiced against their countrywomen in the opening competition of the Winter Games.
My oh my, what great professional journalism. I bet she's been practising for months. But "it just doesn't look like it."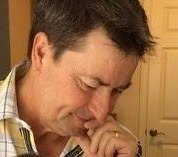 Latest posts by Joel Johannesen
(see all)