Well that's funny. Alec Baldwin is a dick. So that's a funny coincidence.
Today's Media Research Center web site reports that Hollywood liberal (and nuanced intellectual tolerant not-at-all bigoted liberal political genius and strategist to Democrats) Alec Baldwin is calling Vice President Dick Cheney "a terrorist". That should help the visitor who a few hours ago bashed me for insinuating in a previous blog entry that liberals have no problem calling real terrorists anything but that, and political foes they simply hate with all their being as actual "terrorists".
[…] Friday piece on the Huffington Post blog, Alec Baldwin unleashed: "Cheney is a terrorist. He terrorizes our enemies abroad and innocent citizens here at home indiscriminately. Who ever thought Harry Whittington would be the answer to America's prayers. Finally, someone who might get that lying, thieving Cheney into a courtroom to answer some direct questions."
Contrast to commentator named "pryce" who graced these pages this morning and said this in this blog entry: (complete with outstanding punctuation), and compared me and my "small group of commentaries" with terrorists; for being "as violent in speech as the terrorists themselves":
[…] no doubt there are many liberals (regular citizens) like myself, who would clearly point to osama bin laden as the terrorist. it seems to me your diehard conservative position especially coming from your small group of commentaries presents as almost as violent in speech as the terrorists themselves. your fellow citizens (26% Liberals) may not appreciate this hatefilled blog. […]
Well I'm just a barbarian. What do I know?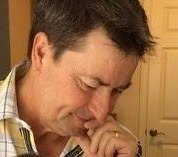 Latest posts by Joel Johannesen
(see all)