The New York Times and Washington Post editorialize about America's "stinginess." Former President Jimmy Carter says when it comes to helping others, "The rich states don't give a damn." Standing outside the White House, the singer Bono told the press that America doesn't do enough to help the needy:
"It's the crumbs off our tables that we offer these countries."
It seems obvious to Bono and President Carter that America offers "crumbs" because the governments of most other wealthy countries distribute a larger percentage of their nations' wealth in foreign aid. Yes, the U.S. government gave out $20 billion last year, much more than other countries give, but that's only because we are so stupendously wealthy. If you calculate foreign aid as a percentage of our wealth, the United States gives much less than others.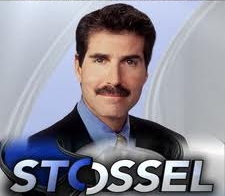 Latest posts by John Stossel
(see all)