Here's a job that's really for the birds: staring at dead chickens.
The job is tedious, done in unpleasant places, and largely useless. But you and I pay thousands of people to do it.
A federal website for job hunters says the Department of Agriculture has "many vacancies—nationwide" for "bright, energetic and committed people like you to carry out its mission to protect consumers by ensuring the meat, poultry and egg supply is safe, wholesome and truthfully labeled." So if staring at dead chickens is your idea of a good time, there is a job for you with the USDA, inspecting poultry. And don't worry that you'll lose the job because it doesn't do much good—how often does that cause the government to close a program?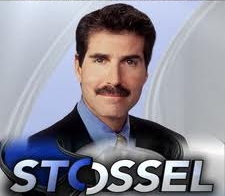 Latest posts by John Stossel
(see all)