Why did a gay prostitute tell the media about the homosexual behavior of a leading Christian opponent of same-sex marriage on the weekend before an election, an election in which eight states vote on whether to maintain the definition of marriage as between a man and a woman?
Because he knew, first of all, that the media love to publicize the sexual lives of public figures. How else to explain the extensive reporting by the mainstream news media of the private sexual acts of a prominent sportscaster a decade ago—a basketball announcer, not a politician, not a religious leader?
But the main reason was that our gay prostitute knew the media are almost unanimously supportive of redefining marriage and therefore against all the states' propositions to defend marriage's definition. He and the news media hoped that publicizing that a major Christian opponent of same-sex marriage was secretly involved in gay sex could potentially undermine the movement to maintain the historical definition of marriage.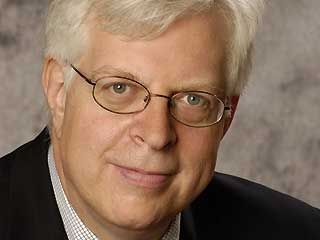 Latest posts by Dennis Prager
(see all)