Canadians have much to learn from our southern neighbours
SAN DIEGO—I'm strolling around my favourite American city looking at majestic warships in the U.S. naval base that makes you appreciate this nation's awesome military might.
Just across the bay is Coronado Island, with the enchanting jewel of its little town, but since one of my ex-wives and I spent a rather shattering weekend on the island just before the union itself shattered, I prefer not to retrace my steps there.
Not to worry!
I'm chatting with Republican friends about—what else—but politics.
Conservative politics in both the U.S. and Canada.
They are intrigued Canada has now elected a Conservative government that will rebuild fences with Washington and that Paul Martin's pseudo-Liberal party and government has been scuttled.
My conservative friends can't understand either Martin's or Jean Chretien's squalid anti-American tactics or how they can call themselves Liberals when they are noting of the sort.
So I explain they are, in reality, simply individuals without any values—Nihilists, being my favourite term—who will do anything to win votes, including slapping their closest neighbours in the face.
But the Harper government is more than a cut above the sordid bunch it defeated, and we're now on the right track.
Even former U.S. president Bill Clinton's former Democrat ambassador to Canada, James Blanchard, has come out talking favourable and optimistically about Harper and a new era.
Certainly, current ambassador David Wilkins is going to feel more at home here than he has in recent months.
It's just too bad his predecessor, Paul Cellucci, a good friend of mine, didn't serve his stint here under a Conservative administration.
I tell my friends Harper is likely to be our prime minister for a good 12 years—two years in minority status and two five-year majority terms—so the omens look well.
They are somewhat puzzled by our system of government and electing party leaders.
In the U.S., you vote once for the presidential candidate, then you vote for your senator and congressman.
Hence you can have a Republican president facing a Democratically-controlled Senate and House, or a Democratic president hemmed in by a Republican Senate and House.
These are, incidentally, the checks and balances our outgoing ambassador Frank McKenna believes makes the U.S. system "dysfunctional."
Most U.S. presidents have had profiles even before turning to federal politics.
Two current examples are Republican Senator John McCain and Democrat Senator Hillary Clinton.
Often, being a governor of a state has been used as a springboard to the presidency.
President Woodrow Wilson earned his spurs in New Jersey, Franklin Roosevelt in New York, Jimmy Carter in Georgia, Ronald Reagan in California, and George W. Bush in Texas.
In Canada, that's not so.
There has not been a premier this century who has made it into 24 Sussex Drive.
The Conservatives tried three times: With Manitoba's John Bracken, Ontario's George Drew, and most recently Nova Scotia's Robert Stanfield.
The only one to come close was Stanfield in 1972 when he lost to Pierre Trudeau by just two seats.
The Liberals haven't even tried this century to turn a Liberal premier into a Liberal prime minister.
The reason governors move from the state level to the White House and premiers do not is because a premier, usually with a province several times larger than a state, are closely identified with battling Ottawa on a routine basis.
It's hard to convince voters coast-to-coast you have the entire nation's interests at heart when you have a record steadfastly set in parochialism.
That's likely why Alberta's Peter Lougheed never attempted it, despite his stature. Ralph Klein would be both demonized by the Eastern media and and laughed out of existence.
The likes of New Brunswick's McKenna, Newfoundland's Brian Tobin, and Ontario's Bob Rae surely must know history, no matter how deluded they might be that they can rebuild Chretien's and Martin's thoroughly disgraced party.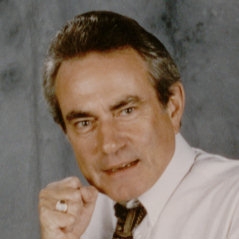 Latest posts by Paul Jackson
(see all)