My buddy, Green Beret badass Bryan Sikes, shot a massive whitetail buck last week during our South Texas Purple Heart Adventure. He whacked said muy grande with a LaRue Tactical OBR chambered for the glorious .308 Win. round. Oh and BTW, Sikes used a high capacity magazine during this hunt.
For those of you who aren't hip to the LaRue, it is a weapon that progressive darlings say we should not have because we don't "need" such a weapon for hunting.
Hunting, according to these wizards of odd, is what they think our founding fathers had in mind when they penned that pesky Second Amendment, and according to these control freaks we don't need a tactical weapon with a high capacity magazine to hunt with.
First off, dipsticks, the Second Amendment has nada to do with hunting. The founding fathers weren't worried about their right to put the bam to Bambi (although we should be because progressives hate hunting and would love nothing more than to bring that activity to a grinding halt). If you don't believe me, just corner one of these little darlings and ask them what they think about hunting.
Secondly, who are they to tell us what we "need" or don't need when it comes to anything? Typical of the Left, they think they know what's best for we the people. If you want to talk about "needs," Ms. Leftist, we don't need iPhones, Porsches, crazy straws, American Idol, beer, leaf blowers, and I don't need a gorgeous Italian wife. But that's America, folks. Stay out of our business.
Regarding the need for high capacity magazines for hunting, please tell the ranchers in the west when they're doing depredation work on predators and nuisance animals that they don't need such weapons. You might be surprised.
Now, for the record, I do not have a black weapon. I'm a bolt action, lever action, double rifle, and traditional side-by-side shotgun freak. I like the classic lines of beautiful sporting guns.
However, the more I contemplate our current milieu I'm beginning to think that a semi-auto, like the LaRue Tactical chambered for the .308, has got to be the ultimate gun. Why? Well, it's quite effective on game up to moose, and it has been proven in battle against tyrants—which is exactly what the Second Amendment is all about, namely, whacking overreaching, freedom-strangling little King George wannabes should they oppress.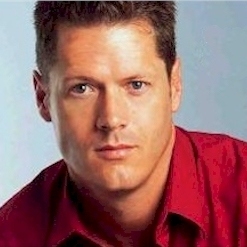 Latest posts by Doug Giles
(see all)