As most of you know, Vice President Joe Biden has been appointed by Obama to make certain that another Sandy Hook never goes down on American soil. Being an American who digs freedom, I'm not getting the warm and fuzzies about this legislative venture. A myopic cyclops staring into the sun can see where this duo is heading.
And as most of you can guess, Biden and Obama are talking about levying an executive order on our populace that would ban certain semi-automatic rifles and high capacity pistol and rifle magazines. It's a similar policy to the Clinton Assault Weapons Ban that did nada to stem school and workplace violence from 1994 to 2004. Matter of fact, school shootings spiked during that epoch. What is it they say about the definition of insanity?
Anyway, as the Left gears up to bear down on law-abiding people because some demoniac's murder spree has left us all reeling, I would like to put forth a proposal that doesn't mitigate our constitutional right to keep and bear arms but rather makes it more difficult for people to hook up and breed. It's an expanded version of what Dennis Miller alluded to back in the mid '90s—namely the Brady Bunch Bill: a waiting period before people get married and start a family.
Yes, I'm more worried about high capacity idiots than I am about high capacity magazines. Look, you and I can ban such tools all day long, but demented tools will still find a way to get at them or switch deadly devices. For some reason evil people won't obey our laws. Indeed, the crazy will search for other ways to McVeigh us into McSmithereens. BTW, all Timothy needed was fertilizer and a Ryder truck; an extended magazine didn't come close to accomplishing what that satanic soul had in mind. Should we ban ammonium nitrate, nitromethane, racing fuel and rental trucks?
No, I think we should point our policy and derision not upon firearms but rather upon crappy parents who don't raise their kids right or who don't rein them in when they're going off the rails on a crazy train. Pardon me for sounding simplistic, but until people who wish to bump uglies and have kids prove to us that they're going to superintend their brood into becoming an amicable part of the American collective, I say we prohibit their reproductive rights.
Check it out. Here's what I propose: Those desirous to mate or adopt would have to pass a thorough psychological and criminal background check and a five-year (at least) proving period where they would have to affirm the following:
1). Will you stay married and work your crap out so that it doesn't decimate your children to the degree that they one day take their rage out on kindergarteners?
2). Will you raise your kids to obey the Golden Rule? No? Well then, forced sterilization for you.
3). Will you love and nurture your offspring versus pawning their upbringing off on satanic pop culture, violent videos, paranormal peers and Hollywood death flicks? Huh, D-bag?
4). Will you refuse to allow your kid to have a petty entitlement mentality and a woe-is-me vengeful spirit of hatred?
5). Will you quit going about business as usual if your kid starts worshipping Satan and giggles when he hears or sees people murdered or raped?
6). Will you turn your kid in if he begins talking to imaginary people while stockpiling a weapons cache that rivals a small nation's battery?
7). Will you, in the event that the aforementioned has not helped to move your kid away from the morose, refuse to teach your child how to shoot and either get rid of your weapons or lock them in a vault that he cannot crack nor move with a Hyster 36-48T forklift?
8). And finally, will you take full responsibility (to the point of prosecution and imprisonment) if your teen or twentysomething kid kills anyone because you have fundamentally failed doing your duties as a parent?
If a couple cannot answer in the affirmative and do not show responsible and respectful behavior during the preliminary five-year waiting period then we disallow said couple to breed. How's that?
Look, folks, we can ban all manner of weapons until the cows come home, but until parents start raising their kids right and steer them clear of this rancid culture this junk is going to plague us 'til the end of time.
Finally, my advice to the policy wonks is this: Until the Brady Bunch Bill is put into effect, stay the hell away from our guns because we're going to need the wherewithal to put down your bad seed should he attempt to kill our innocent sons and daughters.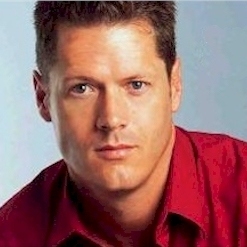 Latest posts by Doug Giles
(see all)