The U.S. Labor Department report shows the unemployment rate in September held steady at 5.4 percent.
All the swirling lies that the Democrats have been spinning about Bush causing the loss of "over a million jobs" proves yet again to be just that—a lie.
the Labor Department's figures also say that according to preliminary estimates, the economy added about 236,000 more jobs than previously thought in the year ended March 2004, and it will incorporate the change into benchmark revisions issued in February.
No media will report that, so copy and paste it or read it here yourself.
After including the projected change, it appears that about 585,000 jobs have been lost since President Bush took office in January 2001.
In the 30 days after 9/11, over one million jobs were lost. Then more after that. And it's been slow to pick up again. That's a fact.
Imagine how many jobs would have been created and how strong the economy would be right now had terrorists not attacked America.
The fact that America isn't in the biggest recession in the history of the world, after 9/11 and so on, is what totally amazes me. I totally expected a major recession the likes of which the world had never known. Instead, America came out of one of the briefest, lightest recessions in the history of the United States.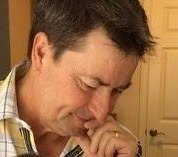 Latest posts by Joel Johannesen
(see all)