Afghanistan's presidential election was completed on Saturday October 9 (they're many hours ahead of here so yes, they've closed their polls already) without any of the large-scale violence predicted by the Sean Penn and Democrat crowd.
The Afghan opposition nominees charged that in some of the 23,000 polling stations the ink used to mark the thumbs of those who had already voted was mistaken for the ink used to mark ballots, allowing some to vote more than once. So that needs to be sorted out.
Of course the United Nations was in charge of making sure the vote went smoothly, so John Kerry is sure to pick up on this as "the wrong vote, at the wrong time, in the wrong place".
As a matter of fact, that line may be repeated on November 3rd.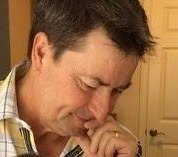 Latest posts by Joel Johannesen
(see all)