The Prime Minister of Australia, who supported George Bush and the war in Iraq whole-heartedly (and with actual troops and equipment unlike lame, liberal Canada) against stiff internal opposition at home, increased his majority in the Australian elections on Saturday.
He resoundingly beat center-left opposition Labor to win a fourth straight term in office.
Howard was returned with what appears certain to be an increased majority and in December will become Australia's second-longest serving prime minister.
Good news for common sense, sanity, and freedom in the world!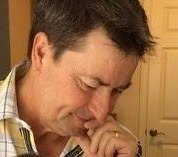 Latest posts by Joel Johannesen
(see all)