***(UPDATE 9:12 AM PST – see below)***
Huge organized labor boss Buzz Hargrove, who supports anything but Conservatives, made pronouncements from on high today at a Liberal Party rally for Paul ("I dint know nuttin") Martin. And regular readers know what I mean by "on high".
Buzz Hargrove calls Stephen Harper a separatist
(CP) – Labour leader Buzz Hargrove says Conservative Leader Stephen Harper's attitude toward the provinces is essentially a separatist approach.

"If you devolve all the powers to the provinces, what do you have left? His view of the country is a separatist view," Hargrove said as he campaigned alongside Paul Martin.
Well Buzz sure doesn't want to support that separatist thing. He has a grasp on things, to wit:
He said Quebec voters should choose the Bloc Quebecois over the Conservatives.

"Anything to stop the Tories."
Tip for Buzz: The Bloc Quebecois is manifestly a SEPARATIST party, whose sole ambition and purpose in life is to end Canada as we know it, and create a separate nation for themselves and their followers.
And your hot tip for the day, Buzz, is to promote that ignoble endeavor?
Smoke much, Buzz?
And once again, I provide this helpful information for voters:
trea ?son
noun
1. Violation of allegiance toward one's country or sovereign, especially the betrayal of one's country by waging war against it or by consciously and purposely acting to aid its enemies.
2. A betrayal of trust or confidence.
***UPDATE 9:12 AM PST***
Buzz also informed Canadians that they should start probing who paid Harper's salary when he was a member of a "secret society" – the National Citizens Coalition – that wants to destroy social programs.
You can find the National Citizens Coalition's secret web site here: MoreFreedom.org.
I'm a paid-up member of that "secret society" too. In fact on their secret society web site at MoreFreedom.org, they link to this secret society web site and have mentioned it as a good place to visit, in their newsletter. And I count Gerry Nicholls, Vice President of the secret society, and who often blogs about this web site in his personal blog, as a friend. I will have to ask that he promptly advise me as to the secret handshake. I'll be sure to share it with you all, as long as you promise to keep it secret.
Here's the letter I just sent to Mr. Nicholls of the secret society:
Hi again Gerry,

I read that Buzz Hargrove outed us all in his comments to the nation today. I was not aware that the whole thing was secret. Oops.

I'm wondering if you could please advise me as to the secret hand shake of the secret society, the National Citizens Coalition. Please forward it to me in diagrams using invisible ink. I will then eat the paper after learning it. I will not—repeat NOT—share it with Buzz.

Perhaps you should give instructions on the secret MoreFreedom.org web site. I've written it up a bit on our secret web site, here.

Thanks,

Joel
ProudToBeCanadian.ca

/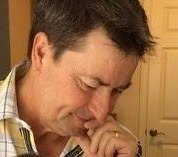 Latest posts by Joel Johannesen
(see all)