A reader named Edward W. sent this not-well-covered news announcement about the Conservatives forwarding yet another 400,000 taxpayer dollars to another Toronto "gay pride" cause—which I guess they're doing because we don't hear enough from the "gay pride" folks in Toronto yet.  And because the economic times —they're so good!  We can afford to blow this kind of cash on this sort of shovel-ready project —no probs!  And because Toronto's "Gay Pride" day (actually, it's a full ten taxpayer-funded days now) needs more cash more than other Canadians and causes, at this time.  (Don't miss their "Dyke March 2009": Sat. June 27, 2pm!  "…The Dyke March is not a parade – it is a political demonstration of critical mass…")
From: Edward W.___
To: proudtobecanadian.ca
Subject: FW: Tories give gay pride in Toronto $400K
Date: Tue, 16 Jun 2009 17:06:23 -0400

Pride gets $400K to improve accessibility, website

Federal Small Business Minister Diane Ablonczy announces a $400,000 grant to improve accessibility at Pride Toronto on Monday, June 15, 2009.

The federal government is giving $400,000 to Pride Toronto organizers to make the massive festival more accessible to people with disabilities and those accessing information on the Internet.

The money comes from the government's new Marquis Tourism Events Program and will be spent on improved infrastructure and services to help make the ten-day festival more accessible.

Cash will also be spent on marketing, programming and improving the event's website. …
I imagine the gay pride community will respond to the Conservatives' support much the way Quebec has responded to Conservative moves to appease them with taxpayer cash.  For example, possibly by using one of their media magazines to flip-off Stephen Harper and Conservatives and everybody else in Canada who doesn't agree to their demands that we who support traditional marriage be tolerant of them and help them celebrate their lifestyle choices and everything they stand for in every conceivable way.
For my part, I'm thinking of starting something called "Self-Sufficiency Week" or "I, For One, Pay My Bills Without Government/Taxpayer Aid, Week" or "The Afghanistan War and War On Terror Still Isn't Won Yet Week".
That way I might get some funds to "improve my web site".
In the meantime, please buy one of my Canadian flag pins.  They're $10.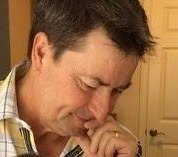 Latest posts by Joel Johannesen
(see all)