Good evening.
They're "community organizers" —Wink! Yes they're ACORN.
Anybody who watches Fox News Channel and therefore has an abundance of information instead of just the anti-conservative, pro-Obama, pro-liberal-left information the liberal media want you to have, knows about ACORN and their connections to the far-left in the U.S., and to President Obama, and his most extreme left-wing followers, and to recent American elections. The rest of you: Google "ACORN fraud". CNN's Lou Dobbs has been on it too. See his YouTube video: Lou Dobbs – ACORN Fraud & Obama Ties.
But a PTBC reader named Matt B., while doing his corporate work today, ran into a group of the redshirts in downtown Ottawa today, chanting about one anti-corporate thing or another. He files his citizen report:
From: "Matt B___
To: "Joel Johannesen"
Subject: ACORN in Ottawa
Date: Tue, 16 Jun 2009 16:11:49 -0400

Hi Joel,

I was working in downtown Ottawa today, visiting one of my retail accounts on Dalhousie St. in the Byward Market, and I noticed a small group of 20-25 people in red shirts (of course…) with red flags. It's never an uncommon occurrence to have groups gathering in downtown Ottawa to protest or promote some sort of agenda…but the flag caught my eye. Printed on it in large white letters….ACORN!

Previous instances when I was working downtown, like during the Tamil Tiger protests and Obama's visit, I kicked myself for not taking pictures and sending them off to you. (Especially during the first day of the Tamil protest when there wasn't a single Canadian flag to be found…) Not this time however. I'm now kicking myself for taking such crappy pictures! Cellphone camera, what can I say…It wasn't a huge amount of people, but my pics don't do it justice. In my defense, I was actually working (a radical concept for some folks) instead of loitering around the Market in red shirts handing out literature that sounds rather communist to me. I may actually bring my digital camera with me at all times now. You just never know what you'll see in this town.

On the other hand, I managed to score a copy of the literature they were passing out to people walking by, which I scanned for your, no doubt, enjoyment. My only regret is that I didn't say "Thank you Comrade!", I thought about it too late.

Good to know that these people are organizing here, like you said…we may want to start pushing back…

Matt B.
Kanata ON
In other news, the state-owned media in Canada, the socialism-reliant CBC (which exists despite its utter failure as a broadcaster and taxpayer cost of well in excess of one BILLION dollars per year, solely because of liberal-leftist government regulations of years gone by), is reporting: "Obama to unveil financial regulation overhaul Wednesday".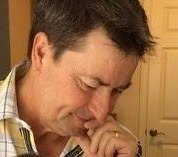 Latest posts by Joel Johannesen
(see all)