Catching up as promised, here's the second-latest video from my favorite video blogger, and future President (2028), RightHandGirl (aka cynnful on YouTube). As I said in my previous post, she's been too busy with her schooling (she's 18) to keep up her previously regular video-making schedule. That's just fine since Presidents should be edumacated.
And here's her actual latest: it's a guitar ditty.
Here's some other RightHandGirl videos I've posted (from earliest to latest). They're all great:
—VIDEO: Must-see – my new favorite video blogger "righthandgirl"
—Righthandgirl is right on "Traitors"
—About those "warning signs", liberals…
—Tomorrow's conservatives today: Righthandgirl's latest – Sean Penn gets it again
—VIDEO: My favorite video blogger Righthandgirl as "Libby", Lefthandgirl
—VIDEO: Righthandgirl on Paris Hilton (well not literally, trust me).
—VIDEO: Latest from my favorite video blogger: "Liberals say the darndest things!"
—Democrats, hold onto your seats! Is the troop surge (God forbid!) …working?! (in "Too long for J-Lines")
—VIDEO: RightHandGirl in music video on Hillary
—VIDEO: My favorite video blogger's latest: The World's Worst Person, Like, Ever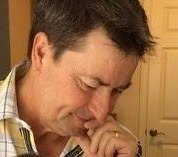 Latest posts by Joel Johannesen
(see all)