My favorite video blogger RightHandGirl takes a swipe at those much ballyhooed pro-Obama and pro-Hillary music videos made by siliconized boob 'n butt-wagging bombshells (with a suspiciously large load o' cash) … with her own music video clearly made with no cash (and, she's naturally cute and hugely under-ballyhooed).
It's an anti-Hillary music video. It's fun partly because it's so cheesy—in a cute grassroots sort of way—unlike those other slicker than slick music videos (made with a suspiciously large load o' cash). RightHandGirl has also already proven her astute political mettle even at her young age, unlike those jiggly body-part political music video starlets.
"I Wanna Be Like Hillary"
(Click play in lower left)
Here's the other RightHandGirl videos I've posted (from earliest to latest). They're all great:
—VIDEO: Must-see – my new favorite video blogger "righthandgirl"
—Righthandgirl is right on "Traitors"
—About those "warning signs", liberals…
—Tomorrow's conservatives today: Righthandgirl's latest – Sean Penn gets it again
—VIDEO: My favorite video blogger Righthandgirl as "Libby", Lefthandgirl
—VIDEO: Righthandgirl on Paris Hilton (well not literally, trust me).
—VIDEO: Latest from my favorite video blogger: "Liberals say the darndest things!"
—Democrats, hold onto your seats! Is the troop surge (God forbid!) …working?! (in "Too long for J-Lines")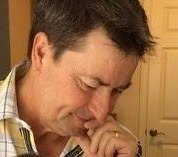 Latest posts by Joel Johannesen
(see all)