Hey why don't they call Jack Layton a "New"?
This reader spotted another great example of what I've complained about since, well, since the Conservative Party came back into reality in Canada.
The media constantly calls Progressive Conservative politicians "Conservative". Why "Conservative"? In the bizarre 50/50 divide in their loyalty between left and right, why not opt for "Progressive" instead? That's usually what they really are, after all, and arguably so in this very case, so it's simply more accurate. And if the politicians are really so divided in their core principles and political philosophy, surely they won't mind. Of course calling them "Progressive Conservative" would really do the job, but there's more at play here than simple accuracy.
Date: Tue, 28 Apr 2009 12:44:53 -0700 (PDT)
From: Dwayne S
Subject: Globe & Mail confuses readers with Conservative Vs PC label
To: ProudToBeCanadian.ca

Joel,

You may be interested in taking a look at the article regarding Nova Scotia politics at [the Globe and Mail].

I've posted the following comment on their site:

"Why is the Globe & Mail so blatantly trying to mislead readers into thinking it is the Federal Conservative party that may be taken down? The current Nova Scotia provincial ruling party is "PROGRESSIVE CONSERVATIVE" not Conservative. The story mentions Conservative several times but not once Progressive Conservative even though even the graphic behind the Premier in the story boldly declares "PC". Please stop trying to mislead us!!!!"

Take care and keep up the great work!

Dwayne

Here's a snippet from the article in question, including the picture:
Nova Scotia election campaign could start within days

The Canadian Press
April 28, 2009 at 1:58 PM EDT

HALIFAX — Nova Scotia Premier Rodney MacDonald says a provincial election campaign could be under way within "a few days."

The Premier made the comment today during a campaign-style speech in Halifax, delivered to about two dozen cabinet ministers and their staff.

The Conservative premier has led a minority government since 2006.

He says the opposition Liberals have said they don't want an election, but the third party appears poised to bring down the government after the Tories introduce an amendment to the Financial Measures Act. …
Another commenter at the G&M picked up on the sloppy Canadian Press "journalism" by writing: "I don't suppose the uncredited Canadian Press writer knows what the amendment is by any chance?". Details shmetails. The important thing is that the "Conservative" or "Tory" could be brought down by the left and extreme left progressive cabal, just like in Ottawa. Right?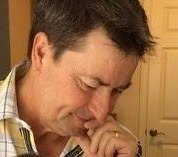 Latest posts by Joel Johannesen
(see all)