When reading lead editorials like this, I have to wonder if the NatPo feels a little silly writing it, inasmuch as the NatPo so enthusiastically supports the far leftists in this country like Layton's you've got to be kidding party (of which the focus of their editorial derision today is a proud and important member) by, for example, paying attention to them.
In a media-driven self-fulfilling prophecy not unlike their constant trashing of the free-market capitalist economy for the past years, they're constantly giving the far left the notice and credibility and attention and legitimacy they don't deserve, even while most Canadians don't; and those Canadians who still do, do so almost purely because the media like NatPo constantly treat them as equal to the somewhat normal, free market—or, at least, the not overtly hard socialist—parties. Politics in Canada has become a dog chasing its tail.
Porter wins while David Miller sulks

National Post
Published: Tuesday, April 28, 2009

Yesterday morning, a group of airline executives and invited officials gathered at Toronto's small downtown airport to celebrate an example of successful Canadian entrepreneurship in the face of determined political obstructionism. It is a tale with lessons for the entire country.

[…]

Porter is proof that the entrepreneurial spirit remains strong in Canada despite the dire state of the economy and the daily onslaught of pessimistic forecasts. Its success suggests it will remain in operation long after the demise of Mr. Miller's mayoral career.

Mayors, take note: This is how not to govern a Canadian city.
NatPo take note: remove the crutch you give to the likes of Miller. The political far left in Canada exists only because it is media supported. Review your tacit support for all liberal-leftists, in light of this Porter Airlines example. It is, as you said, "a tale with lessons for the entire country".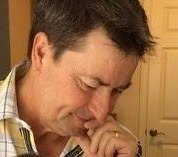 Latest posts by Joel Johannesen
(see all)