Dismal U.S. job stats report:
63,000 private sector jobs lost in February.
New York Times article:
"U.S. Payrolls Unexpectedly Fall for Second Straight Month"
Last sentence:
"One bright spot was that the government added 38,000 jobs in February on top of 4,000 new-hires in January."
Government jobs. Yummy. A bright spot!
That's how liberals think.
And gee hey, they're starting to sound like Canadian Liberal government stats of days gone by… as reported by most any Canadian newspaper or TV station in Canada…
(Hat tip to Chairman Ann)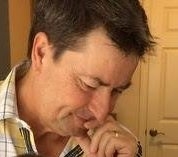 Latest posts by Joel Johannesen
(see all)