Good News from Iraq
"I have seen their smiling faces and their attempts to say 'I love you' in broken English… I saw hope in their eyes and gratitude in their hearts for what was done for them."
—Gary Sinise, actor
Hands up all those who have had it up to here with the bad news being shown (repeatedly, over and over and over again) about Iraq, by a media intent on making sure it looks like there's nothing good going on there?
You'd think absolutely nothing was going right there. Actually, tons of things are going right and I am among the millions who are not at all surprised.
One of the things that are going right are the kids. The children of Iraq now have an actual future. The chances of them being raped and tortured sporadically throughout their lives has dropped considerably. Chances are, they will also not be taught, under threat of severe punishment or death, that "death to America" is what life is all about. (I would hang my hat on that justification alone for the war).
Gary Sinise is another thing that's going right, here on our continent and over there. My wife Jo-Anne and I were really very moved last night when we were getting our daily dose of the Dennis Miller Show on CNBC and Gary Sinise was a guest. Multiple award-winning actor Gary Sinise, star of huge smash hits Forrest Gump (he got an Academy Award nomination for his role), Truman (he won a Golden Globe Award) and Apollo 13 (Sinise was part of the ensemble that won a Screen Actors' Guilde Award); along with his friend author Laura Hillenbrand who wrote Seabiscuit: An American Legend (a favorite movie of mine—I highly suggest you rent it), launched Operation Iraqi Children or "OiC", a program that is already enabling Americans to send "School Supply Kits" to Iraqi children.
This is a beautiful example of private citizens acting on their own and taking an initiative to make an absolutely wonderful difference in peoples' lives.
Here's how it started:
During and after Operation Iraqi Freedom, American soldiers passing through Iraqi villages were horrified at the squalor of Iraqi schools, which had been severely neglected under the dictatorship of Saddam Hussein. Corralled in sweltering one-room buildings without air conditioning, fans, windows, solid floors, or even toilets, Iraqi students lack even the rudimentary supplies that American and Canadian children take for granted. Libraries and books are almost nonexistent.
Moved by the plight of these children, many American soldiers have taken it upon themselves to help. Working in small groups on their days off, soldiers gather supplies sent by family members and church groups back home and take them to villages, sometimes coming under fire as they work to reconstruct the schools and deliver learning tools to Iraqi kids.
Their efforts have met with immense gratitude from local Iraqis and their children, who now have access to the basic tools of education for the first time in their lives. "I have seen Iraqi kids climbing on our soldiers and hugging them and kissing them," remembers Sinise, who recently accompanied Army soldiers to a dilapidated school they were rebuilding. "I have seen their smiling faces and their attempts to say 'I love you' in broken English. The folks I saw had hope in their eyes and gratitude in their hearts for what was done for them."
Unfortunately, the need for help is so great and widespread, encompassing some 1,500 schools, that the soldiers' efforts cannot possibly answer the entire problem. The situation is critical. "The future of Iraq lies in the education of its children," says Hillenbrand. "We owe it to them, and to the hundreds of American men and women who gave their lives to bring them freedom, to give these children the basic tools of learning."
Their Answer:
Inspired by their conversations with Operation Iraqi Freedom soldiers as well as Sinise's recent tour of the region, Sinise and Hillenbrand founded Operation Iraqi Children, a grass roots program to provide concerned Americans with a means to reach out to Iraqi kids and help support the soldiers' efforts to assist the Iraqi people.
Through the School Supply Kit Program, people like you and me, church groups, offices or other work places, beer-drinking buddies from the bar, and more sober organizations can help Iraqis by gathering school supplies in super-easy local drives, assembling them in kits according to the instructions below, then sending them to Heart to Heart International's warehouse (an organization helping OiC) in Kansas City, Kansas, for transport to Iraq (provided free by FedEx who will fly in to Iraq at great risk from Kansas City), where soldiers will take them to Iraqi villages.
Gary Sinise and Laura Hillenbrand write:
"As hopeful as we were, we never could have anticipated the outpouring of generosity that we have encountered. From the day that we launched the program, we have been inundated with correspondence from people across the nation who wanted to pitch in. We have heard from children as young as seven who kicked off school supply drives in their elementary schools; retirees who scoured their attics for supplies that might help an Iraqi child learn; youth groups who have held bake sales to raise money to ship supplies; high schools who have designated the program as an avenue for student community service. Major organizations like Federal Express and the Atlanta Hawks have offered to help in any way they can, while radio stations have raised the call for public support. Even Clay Aiken's fan club has joined us, working to gather enough supplies to fill an 18-wheeler. Our email boxes have been flooded with myriad innovative ideas and suggestions that can make our program more effective.

"Because of your generosity, a generation of forgotten children will have the tools they need to learn, grow, and pursue futures of limitless possibility. Iraqi classrooms, once barren and squalid, will be joyful, bountiful places of learning. The American soldiers who will bring these gifts to them w
ill win the Iraqi people's goodwill, admiration and trust. Over and over again, they will hear the words like those that one Iraqi parent spoke to a soldier as his child opened a box of supplies from America: "We will never forget this day." "
We can do actually something positive to help Iraq?!
Answer: Yes but don't bother telling the media! I have a hunch that people like those who frequent this web site might just be able to help, unlike those who don't frequent this site who sanctimoniously whine and complain and shout at America almost as if freeing children and giving people hope is something they should officially be against as part of the anti-American campaign effort of the liberal left.
So I'm personally emploring you to answer this appeal. Proceed over to this next page to see how simple and really kind of fun it is to help.
From Gary Sinise
Thank you Joel,

I am glad that you saw the show last night and are going to help spread the word that OIC is a way to channel our energies into something positive.

I am so happy that word is getting out there. I have been trying my best to get on radio and TV to promote this effort because I really believe that it is a great way to help our troops help the people there and to promote positive relations. Just take a look at those pictures of the kids and the soldiers and you get a good idea of what the program can do.

Whatever you can do to pass our website around would be appreciated. Thanks for putting us on your website.

Thanks to you and all our Canadian friends.


Gary Sinise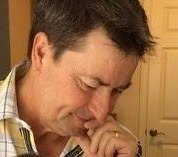 Latest posts by Joel Johannesen
(see all)