National Post page A-18 today:

"We will never compromise our principles."
—Liberal leader Stephane Dion on the war in Afghanistan.
Of course you won't. It's easy when you have none. Or when your "principles" are "surrender". Or when they are joining a war ("on principle") and then leaving because suddenly the polls indicate it might get you some short-term street cred and cheap votes from the ill-informed.
(And Joel notes how this time, the Nat Post moved Dion's head just to the right of the DA in CANADA instead of covering DA as they did last time. Joel enjoys the DA beside any image of Dion.)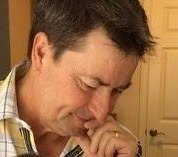 Latest posts by Joel Johannesen
(see all)