Canada finally pulled out all the stops yesterday and joined the ranks of Columbia, Argentina, Mongolia, United Arab Emirates, and Bulgaria (actually Bulgaria has twice as many medals as Canada) in the 2004 Olympics.
This is by design of course. Canada has no intention of behaving like a rich, modern, developed nation of competitors capable of competing on a world scale and winning. Because we can't. Not in the Olympics, not in business, not in worldwide peacekeeping, not in health care, not in anything.
Here's your Herculean challenge for the day: Name something about Canada which you could go to Rome and boast about. Name something you could take to Athens and show off about Canada. What are we excellent at? What are we best at? In what area do we lead the world?
Don't embarrass yourself by naming our heath care system. The World Health Organization ranked Canada's system 30th best. And of the 28 free countries in the world that have universal access to health care just like Canada does, nobody spends more than Canada per capita, and yet Canada ranks at or near the bottom in health care outcomes compared to those countries. And at least a half-dozen of them have little or no waiting lists. Canada gets a gold in that regard. Go team.
Canada's peacekeeping capacity is increasingly diminished. Canada now ranks 22nd in terms of personnel contribution among UN peacekeeping nations, well behind Bangladesh, Zambia, Nigeria and Uruguay. Rah rah.
Canada's role in NATO and defence generally is reduced to that of a joke. Canada's defence spending level is lower than any nation in NATO with the exception of Luxembourg. Yay Canada.
Business in Canada is dominated by non-Canadians. Few if any industries in the business world are dominated by Canadian companies. No, not in the lumber industry, no, not in hockey either. CNN and CNBC don't even bother listing the Toronto Stock Exchange in their minute-by-minute updates of world stock markets. The biggest employers in Canada are governments or non-Canadian private companies. How delightfully second-world and modern-day liberal and Liberal Canadian.
Canadian culture is nondescript. To make a mark in the entertainment industry, Canadians must leave Canada and go elsewhere, usually the United States. When Moosehead Beer sponsored an SES Research survey in 2003 and asked who the sexiest Canadian was, 22.5 percent couldn't think of one or were unsure. And 16 percent named Pamela Anderson, who is an American citizen and a long-time American resident who made her mark entirely thanks to her success and acclaim in the United States, not Canada where she was born and raised, and left. Shania Twain was the winner. She lives in Switzerland. This despite the forced Canadian content rules and Canadian culture by government decree established and maintained by the Liberals and liberals in government.
Winning is shunned in Canada. We take comfort in placing a solid fourth or fifth, or as one Canadian Olympic swimmer said yesterday, "just being in the same pool as these athletes is a victory", before dutifully losing and not even qualifying for the next round.
Losing carries with it a certain cachÃ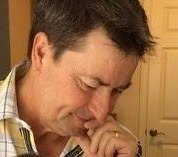 Latest posts by Joel Johannesen
(see all)