Actually, "cascading negativity" is Laura's Ingraham's term used in her last night's E-Blast newsletter. And she's talking about America. And she's right on as is her habit.
It's doubly bad here since we don't have anything like a Fox News Channel, which is clearly on America's side, here. Nor conservative talk radio in anything like the magnitude they do in the States.
…Liberals may finally get their wish after all. Following seven straight years of moping about the "worst economy since Herbert Hoover," Americans are finally convinced. And it appears the sensationalist media, capitalizing on hyperbole, can take credit. The Washington Post reports that only 12 percent of Americans think the economy is afloat and consumer confidence is at its lowest in 30 years. Pessimism wasn't even this bad during the last two recessions. And those were actual recessions!

"This paradox has created a unique challenge for those guiding the economy, who worry that Americans' pessimistic views will become a self-fulfilling prophecy," the Post writes. "Two-thirds of the economy is consumer spending. So if people's negative outlook leads them to cut their spending, a steeper downturn could happen.

"This has left economists trying to figure out why Americans' perceptions are so much more negative than the data analysts use to measure how things are going."

Hmm, now where would Americans get this crazy idea the economy's in some kind of recession? Perhaps these so-called economists could start by reading the more than 4,400 articles about "recession" The Post has printed since 2001.
Here. the liberals' media is deplorable. Unashamedly jonesing for an economic downturn since the day after Prime Minister Harper took office here, and President Bush took office down there.
CBC deploys "plunge-o-meters" to demonstrate how the stock market is going down, but totally ignores nearly all the record-breaking all-time highs of the market over the past year or two. (Including two this week alone).
And the CTV. My goodness me. Their view of Canada is HELL on EARTH. Correction: that's how they want you to see Canada —until a Liberal government is elected, methinks.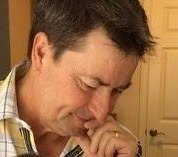 Latest posts by Joel Johannesen
(see all)