Also see earlier blog entry called "It's about "larger government" issues". Also see Liberal Party and Layton's you've got to be kidding party platforms.
Belleville Intelligencer
DATE: 2006.03.27
EDITION: Final
SECTION: Local
PAGE: A1 / Front
BYLINE: James Wallace
SOURCE: The Canadian Press

There is broad public support for Prime Minister Stephen Harper to dismantle the former Liberal government's controversial national gun registry, shows a poll by SES Research/ Osprey Media. More than half of Ontario voters—55 per cent—either strongly or somewhat support Harper's campaign promise to end the program intended in part to curb gun-related crime.

"It's pretty clear the public preference is to scrap the gun registry and for Stephen Harper to deliver on that promise," said Nik Nanos, president of SES Research.

[…] The national registry was originally supposed to cost $2 million but has ballooned to a scandal-inducing $2 billion—plus $90 million a year in ongoing maintenance costs.

[…] Just 28 per cent of men would like to see the registry maintained compared to 35 per cent of women.
See SES Research data here (PDF file)
(Hat tip: Ross M.)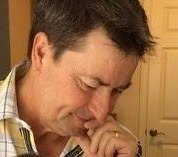 Latest posts by Joel Johannesen
(see all)