Our annual PTBC drive to keep the Christmas in Christmas (see right column for this year's PTBC Christmas List of Fame and Shame, and many forum posts and blog entries about it) got a good boost today thanks to a good PTBC contributor, "parem", who spotted this in the National Post today and posted it in the relevent Town Square discussion forum thread:
Neutral 'Happy Holidays' does not sit well with American shoppers

Reuters
Published: Friday, December 08, 2006

Americans are ready to put "Merry Christmas" back into holiday shopping. The majority of Americans surveyed—95%—said they were not offended by a "Merry Christmas" greeting in stores, according to the poll by Zogby International. However, 32% said they took offence at "Happy Holidays," the religiously neutral alternative promoted over the last few years as inclusive and inoffensive. A good gauge of the national mood may be retail giant Wal-Mart, which reversed its policy of limiting the use of "Merry Christmas." Wal-Mart's change of heart this season could help bring more people into their stores—35% said hearing "Merry Christmas" makes them more likely to shop there this season, Zogby found.
Merry happy-tree festivus! And may the deity of your choice (or lack thereof due to your humanistic non-deity value system preventing you from having one) bless you and yours this holiday season of color and gayness (in that good old-fashioned sense of gayness)!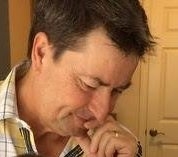 Latest posts by Joel Johannesen
(see all)