Can't wait to hear how Liberal Prime Minister Paul ("we lead the world") Martin words his resignation speech.
Throughout his testimony, Brault portrayed himself as an unwitting Liberal donor who only forked over the cash to keep federal contracts that netted his firm $60 million, including $17 million in commissions and other fees.

He soon found himself facing a barrage of requests to pay party bills, telephone bills and web design costs – requests he said he usually refused.

He described one contribution at a Montreal restaurant in September 2001, at Morselli's request, that resembled a scene from a thriller film.

Also present at the meeting was a nebulous figure identified only as Mr. Wiseman, Brault said.

"I brought an envelope with $5,000, we made small talk, and I said I would go to the bathroom," said Brault.

"I went to the bathroom, when I came back . . . the envelope was no longer there."

Brault said he made three or four additional $5,000 payments shortly thereafter to Wiseman.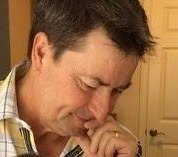 Latest posts by Joel Johannesen
(see all)