Yup: I checked it 80 times. Most Canadians support mission.
This, after just a few days ago I blogged about how, according ONLY to the liberal media —like the Toronto Star lead editorial which said, and I quote: "opposition is growing", and according to Reuters support is in a calamitous downward spiral, oh yes, that's right, and they said, and I quote:
… but growing opposition to the Afghan mission …

… The issue is becoming a major problem for Prime Minister Stephen Harper's fragile administration…

… The new deaths sparked massive media coverage as well as more questions about why Canadian troops, best known in recent decades for taking part in peacekeeping operations, were involved in a major military mission against the Taliban…
UPDATE: Just today, at CTV.ca: "Poll numbers suggest the mission is becoming increasingly unpopular with Canadians."
Today after all those negative pessimistic ghoulish and rabidly anti-war against terror media reports, they reveal on page A-7 that support for the mission is…. UP. Liberal media, for clarification, that means support is GROWING. A majority of Canadians polled—despite all the abject negativity and pleading from the liberal media—support the war on terror in Afghanistan.
But you know how they phrase it in their reporting on this poll? Like this of course:
The latest wave of deaths and injuries among Canada's troops battling Taliban militants in southern Afghanistan has not translated into a loss of support at home for the mission, a new Ipsos-Reid poll suggests.
And they helpfully informed us:
A total of 32 soldiers and one diplomat have died in Afghanistan since 2002. Half of the soldiers have died in the last three months.
And supplied this information too:
"There is a conventional wisdom in this country that says that the more caskets that arrive in Trenton, the more people are against this action. It's a hypothesis that is not playing out yet," Wright said.

The survey of 887 adult Canadians was conducted by telephone on Wednesday and Thursday against the fresh sight of flag-draped caskets of five soldiers killed in Operation Medusa over the Labour Day weekend arriving in Trenton, Ont., where they were greeted by grieving families, friends and colleagues at a sombre, televised ceremony.
And then you see it's all a political farce, this war is. Or, as they say, it "is considered" by some, in "some political quarters" (gee… could it be the extreme fringe liberal-left?!) to be a political farce. :
The timing of Karzai's Ottawa visit, expected around Sept. 21-22, is considered good for the beleaguered Afghan leader and also Harper, who is facing stepped up pressure from some political quarters to more clearly define Canada's role in Afghanistan.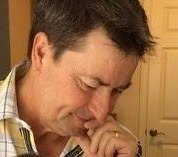 Latest posts by Joel Johannesen
(see all)