It was just yesterday that I started my annual campaign to reveal the stores and government agencies who have decided to make it their goal to join the secular progressives and politically-correct minions and other liberals in their effort to take Christmas out of Christmas. Read it here! And of course part of the annual campaign is to feature the folks who are sensible and who honor our great traditions and values.
Now CNN reports that Wal-Mart has joined the ranks of sensible and honorable traditional Americans and Canadians this year!
Naturally, therefore, they go RIGHT onto our Christmas List of Shame and Fame (see the growing list it in the right column and help us out with it please!).
(Hat tip to "DC In YOW")
Wal-Mart: We're not afraid to say Merry Christmas

No. 1 retailer has decided to abandon its generic 'Happy Holidays' greeting in favor of 'Merry Christmas.'

NEW YORK (CNNMoney)—Wal-Mart has told its employees that it's OK to once again greet shoppers by saying "Merry Christmas" this holiday season instead of the generic "Happy Holidays."

CNN confirmed that Wal-Mart will announce Thursday that it plans to use the phrase "Merry Christmas" in products and around its stores this holiday season.

The announcement comes a year after religious groups such as The American Family Association and The Catholic League boycotted retailers including Wal-Mart last holiday season for excluding the word "Christmas" from products sold in stores.

"We, quite frankly, have learned a lesson from last year," Wal-Mart spokeswoman Linda Blakley told USA Today in a separate report. "We're not afraid to use the term 'Merry Christmas.' We'll use it early, and we'll use it often."

[…] To support its Christmas deals, the report said Wal-Mart will launch TV ads next week that trumpet "Christmas." It's changing the name of its seasonal decorations department to "The Christmas Shop" from "The Holiday Shop."

Moreover, Wal-Mart stores will play Christmas carols throughout the holiday period and about 60 percent more merchandise will be labeled as "Christmas" rather than "holiday" items, the paper said.
They even have a video at CNN about their story!
Shop at Wal-Mart!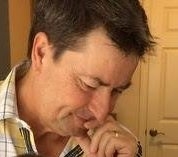 Latest posts by Joel Johannesen
(see all)