President Obama's attack dog Biden is in a world of… well, actually, nothingness. The Vice President's daughter, Ashley Biden, is said to be caught on tape snorting cocaine at a party earlier this year, but the liberals' mainstream media division couldn't be less interested, as far as I can tell. Even if it is merely alleged and was later proved totally bogus, if it were the young Miss Palin instead of Miss Biden, well you wouldn't need me to tell you about this. It would be all over the CBC, CTV, Global, Globe and Mail, and mostly over at the National Post atop their related articles bashing Ann Coulter and Fox News and editorials about "hypocrisy".
• 'Friend' of Biden's daughter shopping tape of her allegedly doing cocaine
• SHOCK CLAIM: Vice President's Daughter Caught Up In Scandal?

The woman on the tape clearly resembles Ashley Biden, 27, who is a social worker employed with the Delaware Department of Children, Youth and Families. She is also a board member of the Delaware YWCA organization.

The tape was shot this year.

On the tape a man cuts up five lines of what is said to be cocaine. The woman who the seller says is Ashley then jokes with the man that the lines aren't big enough.

The man hands her a rolled-up dollar bill and she proceeds to walk a few steps to a table where the cocaine is cut. She pulls her hair back, bends down and snorts a line.

Four lines of white powdery substance are clearly visible on the table, which is in front of a computer.

After she snorts the first line, the woman said to be Ashley lifts her head and wipes her nose. She then snorts a second and third line before the tape cuts off.
NEXT UP: Imagine if it were Bush
Obama Town Hall Questioners Were Campaign Backers…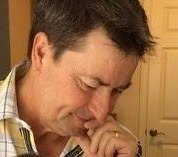 Latest posts by Joel Johannesen
(see all)