Oh my good God.
Liberals flinch less, conservatives more, study finds

Study may point to genetic link to political choice

Sep 18, 2008 02:00 PM
Joseph Hall
Health Reporter

In an interview last week, U.S. vice presidential candidate Sarah Palin talked a lot about blinking.

"You can't blink" and "we must not blink," Republican John McCain's nominee told ABC News anchor Charles Gibson in response to questions about her readiness for office and the fight against terrorism.

But a new study in the prestigious journal Science says that people with right wing views blink and flinch far harder than liberals when confronted with startling stimuli. …
WARNING: BRILLIANT LIBERALS RESPOND WITH VERY BRIGHT COMMENTS!
Not surprising

Most right wingers are very fond of shiny things.

Posted by tom sizemore at 4:02 PM Thursday, September 18 2008

————————

Fear Biters

America the brave? I think not!

Posted by tattoo at 4:02 PM Thursday, September 18 2008
But at least the Toronto Star isn't being "petulant".
.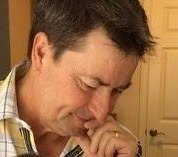 Latest posts by Joel Johannesen
(see all)