I somehow managed to find a clean air and landscape picture of Canada —actually I took it just a while ago on a nice walk to experience what's left of Earth before it turns into liberalvision's WE LIVE IN HELL vision of the planet.
Please note that the green water is perfectly normal in these parts, and this has nothing to do with Dion's "green shift", although I can understand the confusion due to the obsessive news coverage today and continuing into this evening, which is All Dion Green Shift, All The Time.
Maybe I should send the photo to CTV for their use in future enviro news stories.

(…etc…)
I don't think they'd use it.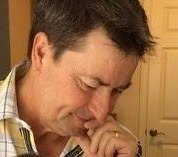 Latest posts by Joel Johannesen
(see all)