Official stance on this adopted by liberal news media today: "News schmooze".
Official stance taken by the state-run CBC Newsworld division of the liberals: George Bush's numbers are tanking!
Angus Reid Global Monitor : Polls & Research

Tories Lead by Nine Points in Canada
October 24, 2006

– The governing Conservative party remains the most popular political organization in Canada, according to a poll by Environics Research Group. 37 per cent of respondents would vote for the Tories in the next federal election.

The Liberal party is second with 28 per cent…
This differs markedly from the poll extremely widely advertised and reported and discussed constantly without let up for days on Bell Globemedia's CTV network and NewsNet channels, and on their web site, and at their brother, the Globe and Mail both in their newspaper and online, which was conducted by their official polling firm, the liberal-left strategery council on getting leftists elected polling firm and affirmation society.
It also shows that the support for the Conservatives, despite all the leftist blather from the liberal media, is HIGHER than it was the night they were elected by Canadians.
That would explain the high dudgeon in the liberal media today, as they concentrate on stories about, well, anything but this.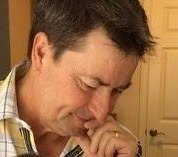 Latest posts by Joel Johannesen
(see all)