The Olympics division of the government will create a special "French Quarter" section at the state-owned federal-government-run Granville Island in Vancouver, which instead of calling it the "French Quarter", they will of course call it "Place de la Francophonie". It's french, see? You can tell by the "Francophonie" part.
Coincidentally, make no mistake, it is in fact "phony". So it's a good name in that respect. If you come to the Government Games in 2010, know that the "French Quarter" wasn't already there, the government put it there. I guess the tourists will buy into it. Except possibly the English.
Vancouver's tourist spot called Granville Island, is (a) not and island, further perpetuating the phony nature of the affaire; and (b) oui, you read that "state-owned" part right: Granville Island is in fact another state-owned (
!) and state-run (
!) clap trap. Why? Why state-owned? Who knows?! The liberals and progressives in government think it's a core function of government to own and run particularly filthy, dirty tourist spots I guess.
And (c) you will fork over $2.5 MILLION in taxpayer cash for this display of the "french culture", even though France isn't really putting on the Games.
I mentioned that it's filthy and dirty, right? Here's another coinkidink: First act that the government has arranged to showcase all the french culture: Porn Flakes.
Seriously. Porn Flakes.
Check out their web site. Just type pornflakes, add a les in front of it, and voilà. It's all in french. Not a word in English.
Awesome.
Let's review: The state is paying a group called The Porn Flakes to entertain the people in french only and promote french culture at the government's Olympic games
in a made-up spot they're calling "Place de la Francophonie" on a tourist island they own and run.
They should call the Island l'île libérale de fantaisie and have Tattoo (Hervé Villechaize —dat's french!) as their mascot.
.
.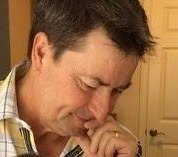 Latest posts by Joel Johannesen
(see all)