Today Conservative leader Stephen Harper talks about his new government's plans for tough new mandatory minimum sentences for drug offenders (yay); while the liberal-left has yet to be hammered by the liberal-left media butt smoochers to explain to Canadians why they think concentrating our government's efforts on further enabling pot-smoking for our nation's kids —would be the best way to attract the best and brightest to our country.
And if the media gets bored with Mr. Harper driving the agenda, as he most definitely has been successfully doing so far in this campaign, and they want to start asking questions of liberals, they could ask Paul Martin and Jack Layton why, for example, the drug-related prostitution should be legalized in our country, as they believe it should.
Drugs and prostitution. Legalizing them. Enabling them. Encouraging them. You know, yummy liberal "progressive" ideas like that. Those things haven't been questioned yet by the media.
These questions could be asked of them today, for example, instead of lobbing softballs at liberal politicians and asking liberal experts from left-wing academia to explain why Mr. Harper is wrong about renewing Canada's ideals of law and order for our nation and wrong about rebuilding safe neighborhoods for our families. Yes, they could do that instead of providing liberals with a platform to go on the offensive against good conservative ideas.
I'm sure that will happen.
Harper promises mandatory minimum sentences for drug offenders
BURNABY, B.C. (CP) – Conservative Leader Stephen Harper is promising mandatory minimum prison sentences of at least two years for the most serious drug offenders.

Harper says a Conservative government would also ban conditional sentences, or house arrest, for serious drug crimes, and raise fines for dealers and producers.

Harper says safe streets and playgrounds are the bedrocks of healthy communities.

The Conservative leader says the Liberal government has ignored the problems and it is not a priority for the other parties. […]
Photo credit: CP/Fred Chartrand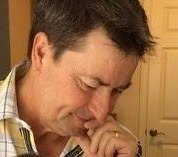 Latest posts by Joel Johannesen
(see all)