40-50,000 Canadians in Lebanon? More than any other country's nationals, in all the world? Twice as many as the U.S. which has ten times our population? More than France, of which Lebanon was once a colony?
There are 25,000 Americans there while the U.S. has ten times our population. Lebanon was a French colony—they only have 20,000 citizens in Lebanon? 25,000 dual Australian-Lebanese citizens. Britain has 3,500 to 4,000 British families and 10,000 dual nationals. 1,100 Germans. 1,200 Belgians. 2,300 Danish residents. 1,300 Swedish expatriates. 600 Spaniards. 1,000 citizens from Italy. 150 Poles. 600 Dutch.
Canada has 300,000 Lebanese-origin Canadians, and 50,000 are in Lebanon? One in six?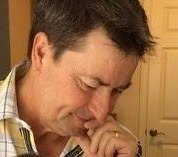 Latest posts by Joel Johannesen
(see all)