Let's all give a thought, a prayer, and a big thumbs up —and if you got one, clip-up a big stogy— for George M, who wrote to say that as he writes, he's sitting in a hospital awaiting the arrival of their baby!
Way to go George and wife!
OK, I want to also add that he also wrote:
…whom I want to grow up with true Canadian values that your excellent website fights for. This reason alone is enough for me to support your site.
Well shucks, George!
(And you're spot on).
.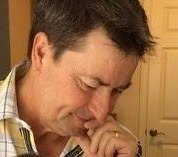 Latest posts by Joel Johannesen
(see all)