Apparently bin Laden isn't on our side. Huh.
Layton again calls for Afghan pullout, in wake of deaths

Last Updated: Sunday, September 3, 2006 | 10:01 PM ET
CBC News

Federal NDP Leader Jack Layton has repeated his earlier calls for Canada to withdraw its troops from Afghanistan, after four soldiers died on the weekend while battling Taliban militants.

"This is the wrong mission for Canada," Layton said …

… Layton, who made the same call for withdrawal on Aug. 31, also accused Prime Minister Stephen Harper's Conservative government of toeing the line set by U.S. President George W. Bush and his team in Washington, D.C. …
Oops — sorry, that was the wrong clip. Honest mistake. Here's today's story:
Bin Laden Demands Europe Withdraw Afghanistan Troops

By REUTERS
Published: September 25, 2009
Filed at 2:07 p.m. ET

DUBAI (Reuters) – Al Qaeda leader Osama bin Laden demanded that European nations withdraw their troops from Afghanistan in a new audio tape aired on Friday, saying they were sacrificing men and money in an unjust U.S.-led war.

"We are not demanding anything unjust. It is just for you to end injustice and withdraw your soldiers (from Afghanistan)," he said in the tape, released on the Internet with a background picture of bin Laden and with German and English subtitles.

"One of the greatest injustices is to kill people unjustly, and this is exactly what your governments and soldiers are committing under the cover of the NATO alliance in Afghanistan," bin Laden said in the recording, entitled "A message to the people of Europe."

"An intelligent person does not waste his children and wealth for the sake of a gang in Washington," he said in the four-minute recording produced by al Qaeda's media arm As-Sahab. …
You've got to be EXTRA kidding
Good info from a good February 26, 2008 Vancouver Sun piece by journalist Terry Glavin:
…Just last November, at the annual convention of the British Columbia NDP, Layton was obliged to be quiet and smile for the cameras with the convention's opening-night speaker, the young celebrity "anti-war" activist Alison Bodine, chief spokesperson for MAWO—the Vancouver-based Mobilization Against War and Occupation.

MAWO is by far the busiest "anti-war" group on the West Coast. Its position on Afghanistan goes like this: "Wherever Islam is fighting against imperialism, 'The Left' must join with Muslims in this fight . . . the Muslims of Iraq, Afghanistan and Palestine who are fighting on the front lines against imperialism."

Two weeks before the NDP convention, an immigration board hearing in Vancouver found that Bodine, an American, had misrepresented herself to Canadian border officials to get into Canada. The ruling brought an end to a MAWO campaign, endorsed by such respected NDP figures as the MPs Libby Davies and Bill Siksay, that based its claims on a government plot to target "anti-war" activists.

Bodine was ordered to leave Canada. Her opening- night NDP convention speech was her last activist gig in this country. She got a standing ovation.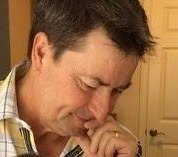 Latest posts by Joel Johannesen
(see all)