Interesting piece at cnsnews.com in which a reporter has come into possession of papers found in Iraq.
Preview of document (click to see translation)

The story tells of Iraq government involvement in terrorist activity against Americans in Somalia where Al Quaeda was operating, and of possession of—and the need to aqcuire more— weapons of mass destruction.
Click here for another story in their series of reports.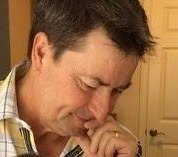 Latest posts by Joel Johannesen
(see all)