Over at the Conservative Party, they've released these TV ads, in which they've obviously adopted the slogan "Stand up for Canada".
(I'm standing).
And while I'm at it, I'm experimenting with this new comment/discussion option, in which a new forum dicsussion topic has been created automatically based on this blog entry. Give it a whirl! (Must be registered here—only takes a second if you're not already). As a result, "blog comments" have been disabled for this blog entry.
UPDATE: I forgot to turn off comments for this blog entry! But the idea was to comment in the forum.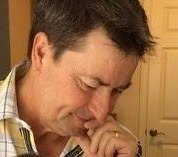 Latest posts by Joel Johannesen
(see all)