I sound like Joel McCarthy half the time—I know that, I happily admit it. (I'm in the near-empty camp that believes McCarthy was a hero more than a villain.) But our columnist Steve Milloy almost sounds like me today as he rightly points to the brilliant Charles
Krauthammer and his recent Washington Post column on the "man-made global warming" and what I've often described as the political science behind it.
So it's a two-fer. Read both.
• Steve Milloy's column Time to Retire 'Denier'
• Charles Krauthammer's "Carbon Chastity" at the Washington Post
Here's a snippet of Steve Milloy's today:
In Charles Krauthammer's May 30 must-read column, "Carbon Chastity," he rightly lambastes environmentalists as resurrected communists/socialists who have latched on to the environment and climate change as a means to advance their anti-people social agenda.
And speaking of people who rightly respect the work of Joe McCarthy (and possibly even "Joel McCarthy"), don't forget our weekly Ann Coulter column too. I know you won't because the Obama won! Obamagasm lingers in the liberals' media, and this one's entitled "Obama Was Selected, Not Elected".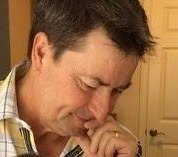 Latest posts by Joel Johannesen
(see all)