Remember when you were a student? Mike Adams' emails to his students are just what the doctor ordered. You needed Mike Adams as a professor. We all needed Mike Adams as a professor. OK well I did anyway. Of course when I was in university there was no such thing as "email". And all the professors were liberals.
I love exam week. It's the time of year when students start to either a) stress out uncontrollably, or b) pretend to stress out uncontrollably in a plea for special treatment. As you can imagine, I get a lot of stupid questions during exam week from both stressing and pretending-to-be-stressing students.

I always answer these questions, but sometimes I have to delete responses that are too acerbic for the modern student's sensibilities. I just stumbled across some of my favorite responses buried in a remote corner of my office. While readers will find them humorous, I ask that they also consider the "root cause" of the mindset the letters critique. Think about is as you read the following:
And of course you can click to read the rest in our Columnist section.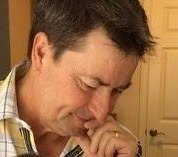 Latest posts by Joel Johannesen
(see all)