On news that one of their own, John Edwards, another Democratic Party liar and cheater, has been caught with her his pants down, the CBC fans rush to his defense.
ACTUAL CBC COMMENT:
ShaMan1961 wrote:Posted 2010/01/21 at 4:53 PM ET

I always find it amazing how the private life of their public figures seems to matter so much to the average American. I personally couldn't care less if our prime minister would bed a different person (man or woman) every month.
Oh how trendy and libertine —and ever so properly politically-correct in its asexual or bi-sexual or group sex (not sure —he's a liberal) reference. How European and modern and liberal and sophisticated and progressive and moreover, quintessentially CBC. And by the way, what BS, as long as the prime minister is a Conservative.
Also note that the stupid CBC story misses half the point, which is the investigation regarding whether he fraudulently used campaign funds to pay her off, for which, if convicted, the "green" advocate and "man-made global warming" alarmist would be forced to leave his mansion carved out of once pristine forest, and live in jail for several years.

EXTRA READING
Ann Coulter columns:
• Only His Hair Dresser Knows for Sure!
• Even By Trial Lawyer Standards, Edwards A Real Sleazebag
• A Baby Daddy For Both Americas
News articles:
• BREAKING NEWS: John Edwards denies affair with campaign worker
• Edwards Admits Sexual Affair; Lied as Presidential Candidate
• John Edwards admits fathering child with videographer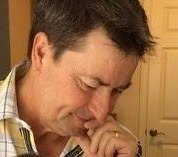 Latest posts by Joel Johannesen
(see all)