A documentary on the abortion debate called "Lake of Fire" is designed to be alarming. Abortion is alarming.
These bits of the article struck me:
[…] One scene depicts a doctor sifting through a surgical tray after performing a late-term abortion, where the grisly residue of an arm, a foot and part of a face can be clearly made out.

"It's about as shocking as any motion picture can ever get. It's illegal to film someone being killed," said Kaye.

[…]

A key figure in the film is Norma McCorvey, better known as Jane Roe, the lead plaintiff in the landmark Roe vs Wade case that legalized abortion in the United States in 1973 and continues to shape the political landscape.

McCorvey was the poster child of the pro-choice camp until she turned pro-life and explains in the film how anti-abortion campaigners told her that "I was the one that was responsible for all the dead babies." […]
Naturally, abortion is the most disgusting thing ever thought of by humans. Therefore, liberals in Canada see absolutely unlimited taxpayer-funded abortion as a "Canadian value".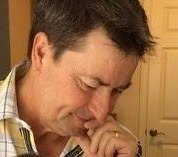 Latest posts by Joel Johannesen
(see all)