After reading my post about a recent Chinese immigrant who "was" a member and supporter of the Chinese Communist Party, and who is currently running under the socialist NDP banner in a huge riding in the BC provincial election next week (and if the NDP wins, he will probably become a cabinet minister), a reader made this intellectual, science-based, tolerant, inclusive, diversity-luvin', multicultural-luvin' "suggestion" (which is also very, very unique coming from today's progressive left!):

Texas, you say!
Huh.
Anyway I responded with vigor. First, I donned my cowboy hat though.
And now I will eat steak.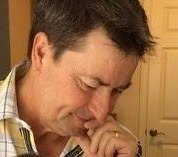 Latest posts by Joel Johannesen
(see all)