This is "progressive":
Aborted fetus cells used in beauty products

A San Francisco cosmetics company has ignited an outcry among pro-lifers for including an unexpected ingredient in its anti-aging creams: skin-cell proteins from an aborted fetus.

…a watchdog group that monitors the use of fetal material in medical products, called last week for a boycott of all treatments manufactured by Neocutis Inc., which acknowledges that the key ingredient in its product line was developed from an aborted boy.

… Neocutis defended the use of its trademarked ingredient, Processed Skin Cell Proteins, or PSP …

…The ingredient was developed at the University of Lausanne in Switzerland from proteins in the skin tissue of a 14-week-old male baby electively aborted at the university's hospital and donated to the Swiss university….

…Neocutis cosmetic products using the cell line include Bio-Restorative Skin Cream, Bio-Gel Bio-Restorative Hydrogel, Lumiere Bio-Restorative Eye Cream and Bio-Restorative Serum with PSP Intensive Spot Treatment….

…"PETA made sure we know that companies aren't testing cosmetics on animals," she said of the animal rights group People for the Ethical Treatment of Animals. "We want to make sure they're not using fetal material."
-READER EMAIL-
From: "Greg S
Sent: Tuesday, November 03, 2009 7:49 AM
To: proudtobecanadian.ca
Subject: Re: Fetal Cream

Joel,

When I first read this, it made me very sad, angry, revolted…among other emotions.

What has the vanity in this world gotten to that we have to rub our skin with murdered baby parts so as to make our own appearance more beautiful?

Is there no shame or human decency left in this world?

When David, in the Psalms, talks about asking God to smash the teeth out of the "evil doers", was this what he had in mind? What kind of curse goes along with this product?

I am truly flabbergasted! Gobsmacked!

Lord have mercy.

Hey Greg,
As you saw, I was speechless.
Thanks,
Joel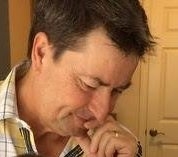 Latest posts by Joel Johannesen
(see all)