I know most of you are busy celebrating the Boxing Day, um, "holiday", um, "season", today, so I won't bother blogging too much. And as I understand it, it's also "Kwanzaa" in some parts of the world today, like in mushy parts of liberal-leftist brains (the part shared by shear fantasies, and celebrations around the "winter solstice", which they comprehend even less than Christianity).
Yesterday, I posted a column by our Ann Coulter about the "Kwanzaa" celebration, and it will tick off liberals who pretend to celebrate it along with Christmas, as if it's another of the many "holidays" they must by their very "inclusive" nature lump together in their real effort to obliterate the real meaning of "the season" that they are otherwise forced by facts and the conservative tradition and our heritage and culture to refer to, which is Christmas. (Hanukkah is another tool, although it's not a holiday any more than Kwanzaa is in Canada, and in fact isn't even a holiday—no, not even a day off—in Israel. But nice try.)
For our part, we spent Christmas very quietly at home instead of traveling to relatives, and so we had to re-learn how to roast a turkey… and (so) dinner was about two hours later than we'd planned, but it was good! (Why does the temperature in the thigh go so much higher than the breast? How is that supposed to help me with my turkey roasting and in triangulating the meaning of our two—count 'em, two—"instant read" thermometers? And who changed the definition of "instant" when I wasn't looking?…).
We will spend Kwanzaa and Boxing Day visiting friends and family. I love this holiday time of the year.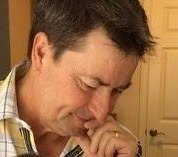 Latest posts by Joel Johannesen
(see all)