Globe and Mail poll
I wonder if the Globe and Mail hoped for a different poll result (yet again)—one that would help bolster their distaste for anything the Conservatives do right.  On the other hand, liberals would never call for tax cuts, so I don't know.  Conclusion:  Liberals are in a funk today.  They just want their libbies back.
(Hat tip: Maureen)
The Globe and Mail's Bell Globemedia sibling, CTV.ca, got no relief either, despite even
suggesting baiting liberals
readers with a specific "better" use for all that hideously excessive Liberal government taxation.  Nice try, libbies.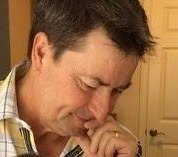 Latest posts by Joel Johannesen
(see all)