Disucussion forum participant "proud_Canadian" got our Sunday off to a good start by letting us know that….
This morning I was flipping through channels when I saw Fox News finally being on Bell Expressvu. It's on channel 507. Their description of this channel is

"Fox News Channel gives viewers a different perspective, 24 hours a day".

It's also available for free for 4 months until September 1st!
That means that every major cable outfit and both satellite providers now carry Fox News Channel. I hope they can compete against Canada's state-run news media, CBC Newsworld (brought to you by the government and some of it state disseminators of the official political view (left), with your tax dollars, which you coincidentally also have to use to pay for Fox News Channel).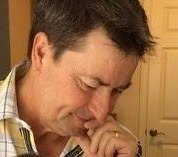 Latest posts by Joel Johannesen
(see all)