I already sent my email of support to , who, with her partner, runs Freedominion.ca—a web site I've supported for years. (Some may have noticed some extra "Muslim/gay/human rights"-related blog entries here as well). The good Kathy Shaidle has dug deeper than I've had time to into the latest liberal-left secular progressive 'n imbecilic Canadian caper du jour. It's a Human Rights Commission complaint no doubt designed to affect, by liberals, once again, a silencing of conservative — or at least non-liberal-left — thought:
Kathy Shaidle writes in her blog:
…Here are the alleged offending statements made by Whatcott on some FreeDominion.ca thread, the ones that led to this new complaint:

04/24/06 "I can't figure out why the homosexuals I ran into are on the side of the Muslims. After all, Muslims who practice Sharia law tend to advocate beheading homosexuals."

03/09/06 "I defy Islamic censorship and speak about what I believe is the truth about violent Islamism and its threat to religious liberty in Canada."
I've made far more strident remarks than those many many times. And so have my columnists. I totally agree with those sentiments. So come get me and millions of other people, thought police. Then we'll have all the more reason to shut you down.
Suzanne at Big Blue Wave
has done some good work encapsulating this idiocy.
Connie Wilkins will be interviewed by our friend Michael Coren on CFRB on Sunday at 7:30 pm Eastern. 4:30 PM Pacific. You can listen live online: http://www.cfrb.com/player/player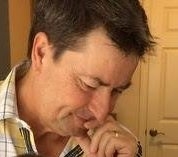 Latest posts by Joel Johannesen
(see all)