Conservative Premier Ralph Klein and his conservative caucus has managed the affairs of the Canadian province of Alberta for many years now, taking over from a previous conservative party led by Peter Lougheed.
The fallout from this is that Alberta, with a population smaller than Oprah's Book Club spread over its huge geographical area the size of many European countries put together and frozen most of the year, is now solidly Canada's second richest province and is poised to entirely wipe what's left of the province's debt.
Alberta is the only province in Canada where saying you're a "conservative" doesn't ban you from the cocktail circuit. Coincidentally, Alberta, now Canada's second business center (and a lot more attractive, safe, colorful, and fun than Toronto), is poised to be the only province without any debt.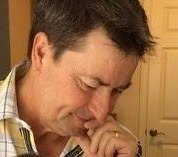 Latest posts by Joel Johannesen
(see all)